Posted 12th July, 2016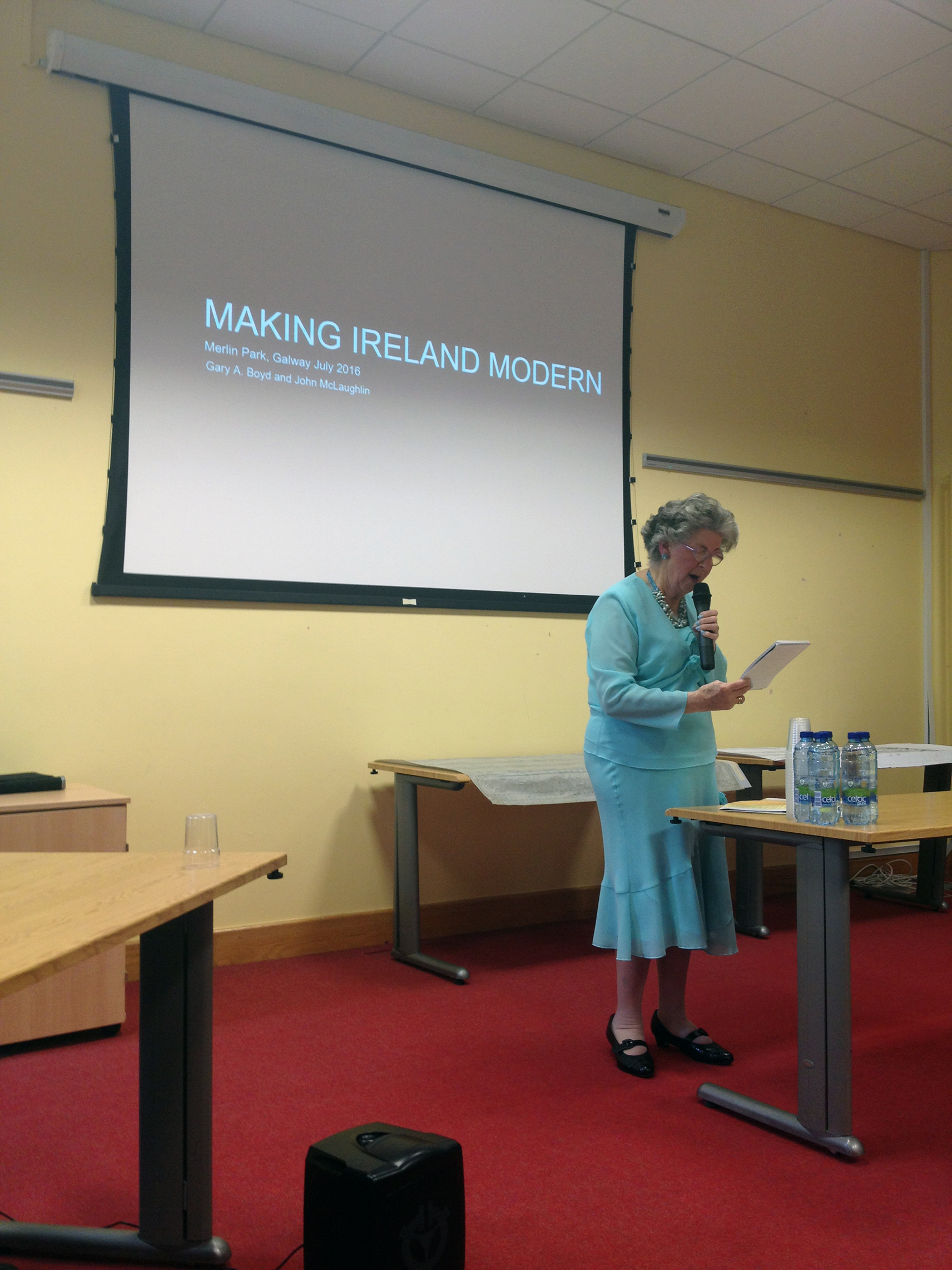 On July 11th the Making Ireland Modern team visited Merlin Park Hospital where Gary A. Boyd and John McLaughlin spoke to HSE staff about Making Ireland Modern.
As well as presentations from the HSE and staff at Merlin Park, Grainne Clune (nee White) spoke about her father Norman White architect who designed the original Galway Regional Sanatorium at Merlin Park.
Grainne Clune (nee White) speaks about Norman White at Merlin Park.