Posted 17th October, 2016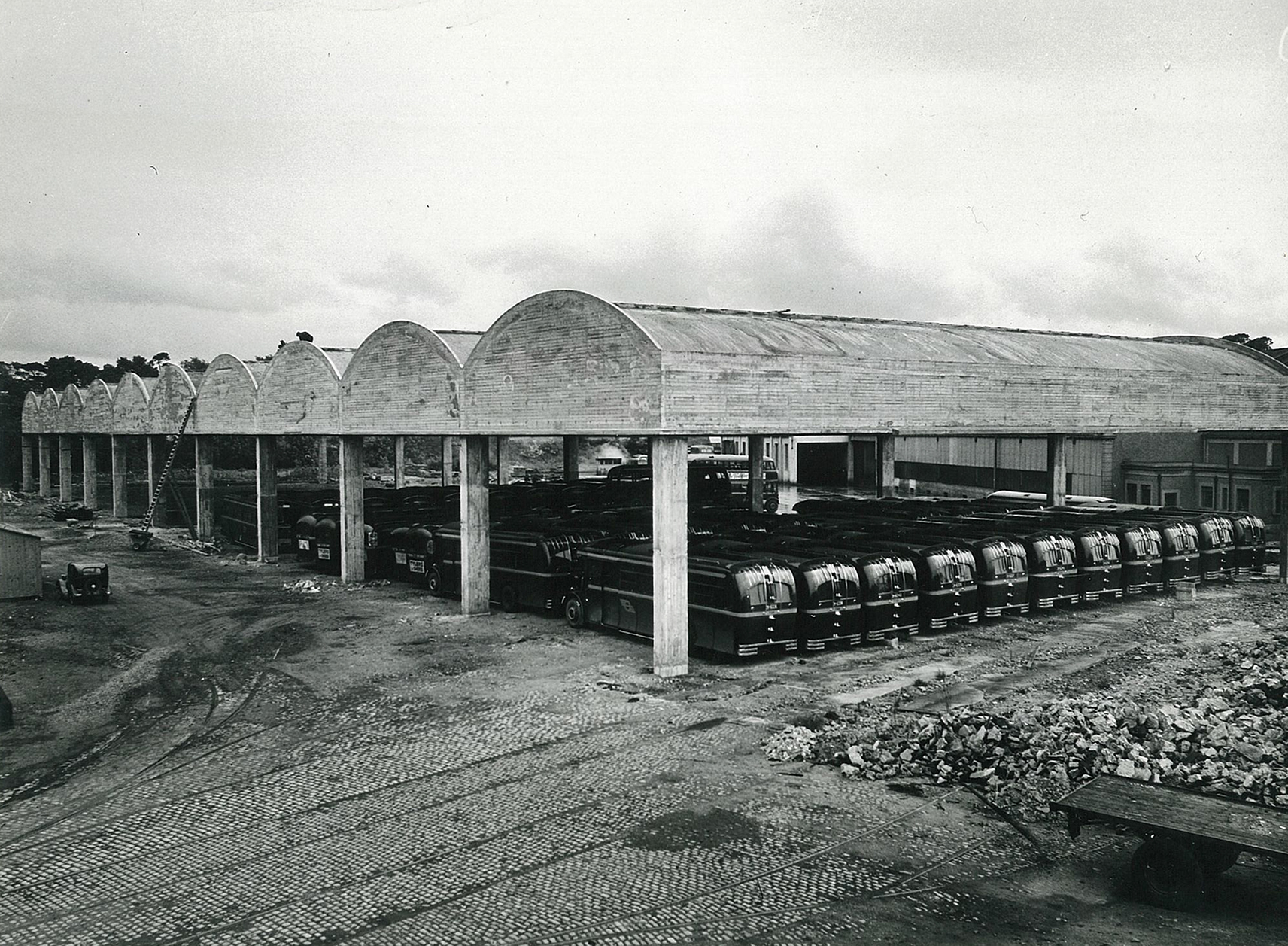 A series of Making Ireland Modern Bus Tours took place on Sunday 16th October as part of Open House Dublin in collaboration with Dublin Bus.
Dr Sarah A Lappin led two guided tours by double decker bus of Dublin's Modernist transport infrastructure. The tour included stops at Michael Scott's 1950s transport projects including Busáras and Donnybrook Bus Garage as well as a mobile discussion on the bus exploring the work of Scott and Ove Arup for CIÉ. Arriving into Donnybrook Bus Garage on the top of a double decker was a highlight!
Dr Sarah A Lappin (BA Columbia, MArch Princeton, PhD University of Ulster, RIBA)  is an architect who teaches theory and design at Queens University Belfast.  As a practitioner, she worked on a large range of projects including preservation and healthcare.  Dr Lappin is co-founder of the All-Ireland Architectural Research Group, and is the current Chair of the Steering Group of the Architectural Humanities Research Association. Dr Lappin and Una Walker researched and co-authored the chapter 'Bus Transportation – Córas Iompair Éireann and Michael Scott' in Infra-Éireann: Infrastructure and the Architectures of Modernity in Ireland 1916 – 2016.
Making Ireland Modern Bus Tour