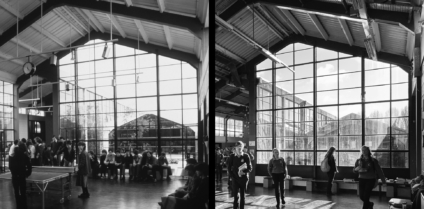 Keeping Ireland Modern
St Brendan's Community School, Birr at 40
Exhibition & Symposium November 2019
Exhibition
Opening Thursday 7th November @ 6pm
Open Tuesday – Friday 10am-5pm.
Exhibition runs until January 2020
Symposium
Friday 8th November, 9am-1pm
Venue
Irish Architectural Archive
Entry
Free
Ticketing  Book here
These events celebrate 40 years of St Brendan's Community School in Birr. Designed by Peter and Mary Doyle in the 1970s it has been in continuous use since its opening in1980 and is home to a vibrant school community. Recognised internationally as an exemplar of post-war architectural modernism in Ireland the school building also embodies the progressive education and social policies of the 1960s that 'democratised' education in Ireland. A recipient of the prestigious 'Keeping It Modern' grant, by the Getty Foundation in LA in 2018, the team, led by Professor Gary A. Boyd of Queen's University Belfast and Aoibheann Ni Mhearáin of John McLaughlin Architects has examined the multiple layers of the school's history and current social use. The research acknowledges the challenges and vulnerabilities faced by this building along with many buildings of its generation. Together the exhibition and symposium celebrate our 20th century built heritage, revealing their inherent social value and significance, while also considering fundamental questions about their future.
Exhibition
The exhibition shows us the multiple lives of the school. Displaying archival material alongside new research, the exhibition contextualizes the building in its history, place and current use. Through video, photography, models and drawings the work provides a rich portrait of the school, offering us a new understanding of the building's significance.
Symposium
This half day symposium focuses on 20th century conservation practice and policy and brings together leading international and national speakers in this field. Beginning with an introduction to the work method and research findings for St Brendan's Community school, the debate will widen out to address our values in relation to 20th century built heritage and policy. The symposium will also address conservation projects of seminal 20th century buildings and consider the specific issues facing this generation's building stock. The symposium will be of relevance to architects and conservation professionals with an interest in 20th century built heritage.
The symposium was made possible with support from the Getty Foundation through its 'Keeping It Modern' initiative and is supported by the Irish Architectural Archive.
9.00
Registration
With Tea & Coffee
9.30
Introduction & Context
Professor Gary A. Boyd, Queen's University Belfast
9:40
Mapping Values: St Brendan's Community School, Birr,
Conservation Management Plan
Aoibheann Ní Mhearáin & Tara Kennedy, John McLaughlin Architects
10:00
Learning to love the C20: Changing attitudes to post-war buildings
Catherine Croft, Director C20 Society
10:20
Conservation at the Engineering Building, University of Leicester
Thomas Pearson, Senior Designer & Conservationist, Arup
10.40
The Architecture of Ultimology: Considering Value and Obsolescence in some Dublin later C20th buildings.
Dr Ellen Rowley (M.RIAI Hon.), Research Fellow in Architectural History, UCD
11:00
Round table Discussion Chaired by John McLaughlin
Coffee 11:30 – 12.00 
12:00
KEYNOTE: Continuity and Change. Perspectives for Modern Heritage
Wessel de Jonge, Principle WDJ Architecten, Professor of Heritage & Design TU Delft
12:45
Discussion & Concluding Remarks
13:00
END
Gary A. Boyd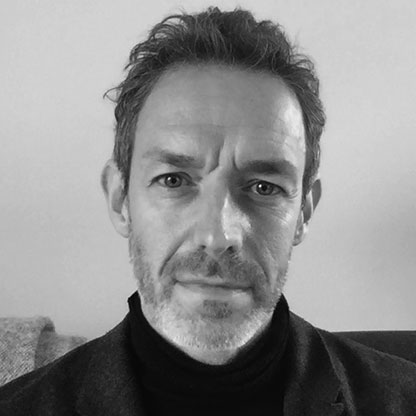 Gary A. Boyd is Professor of Architecture at Queen's University, Belfast and Head of Architecture (2016-2019). Project-leader for the Getty Foundation 'Keeping It Modern' St. Brendan's School project (2018-19), in 2018 he was awarded a Leverhulme Major Research Fellowship for his proposal Architecture and the Face of Coal: Mining and Modern Britain (2018-2021). He was joint-curator/commissioner/designer (with John McLaughlin) for the Irish Pavilion, in the 14th Architecture Biennale (Venice 2014). Following this he was joint-commissioner/curator for Making Ireland Modern, a major exhibition touring the Republic of Ireland in 2016 as one of the key strands in the Irish Arts Council's 1916-2016 cultural programme. He has published a series of written works in diverse architectural areas, from historic hospitals to supermarkets, war and infrastructure.
Catherine Croft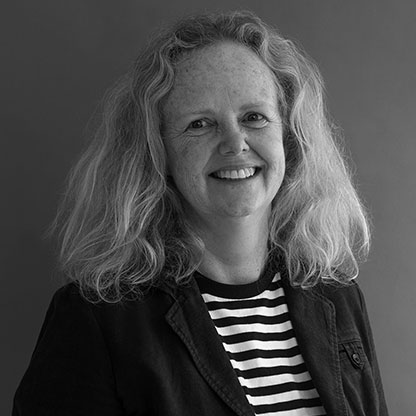 Catherine has been Director of the C20 Society for over ten years, and is Editor of the C20 magazine. Catherine read Architecture at Cambridge University, and did an MA in Material Culture & Architectural History in the USA, where she held a fellowship at the Winterthur Museum in Delaware. She has lectured to post graduate building conservation students throughout the UK, and is an alumni of the Architectural Association course. Prior to C20 Society she worked for English Heritage as a buildings inspector in London and the Midlands. Author of a book on Concrete Architecture, Catherine writes on contemporary as well as historic buildings, lectures internationally and  teaches a course on concrete for conservation professionals at West Dean College.
Wessel de Jonge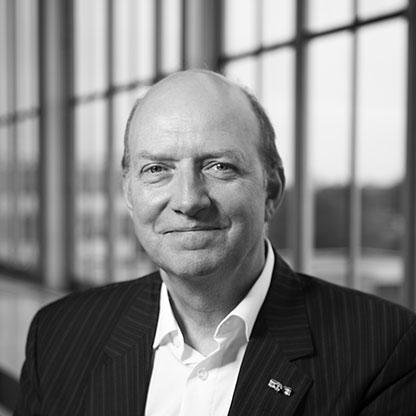 Wessel de Jonge is an architect in the Netherlands and has been the founding Secretary of DOCOMOMO International. He is a protagonist of the preservation of Modern Movement heritage. His adaptive reuse projects include the World Heritage-listed 1928-31 Van Nelle Factory in Rotterdam, the 1928 Sanatorium Zonnestraal in Hilversum, and Aldo van Eyck´s 1960 Orphanage in Amsterdam. Wessel is a full professor of Heritage & Design at Delft University of Technology.
Tara Kennedy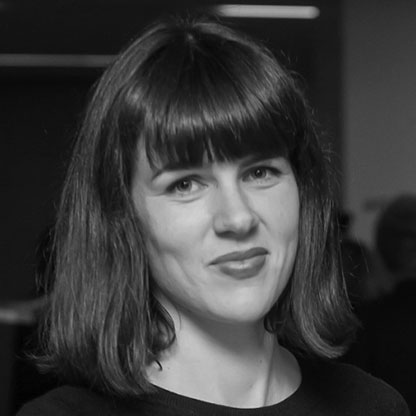 Tara Kennedy graduated with a Masters in architecture from UCD in 2013 and prior to studying architecture studied fine art, receiving a BA in Sculpture from NCAD (1st Hons) in 2005. Working with John McLaughlin Architects in 2014 she co-ordinated the Making Ireland Modern centennial exhibition in 2016. Tara has  expertise in collaborative public projects, engaging with a wide range of organisations and institutions and informed by her background in visual arts. In 2008 she co-founded the practice Culturstruction, and she was also a co-founder of the community-based design organisation 'Commonage'. In 2018 she was co-commissioner of Freemarket the Irish Pavilion, in the 16th Architecture Biennale (Venice 2018).Tara teaches architecture at CCAE
Aoibheann Ní Mhearáin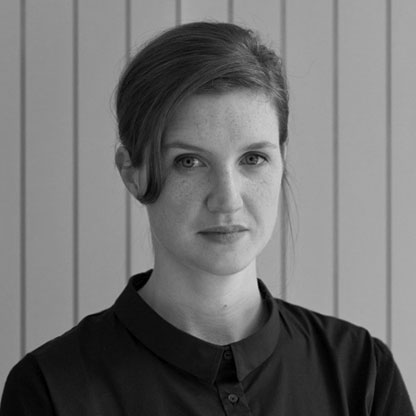 Aoibheann is a practicing architect and academic. She was educated at University College Dublin, School of Architecture and Princeton University and has worked with Grafton Architects in Dublin, OMA in Rotterdam and is now Associate Director in John McLaughlin Architects. She is an Assistant Professor in UCD School of Architecture Planning and Environmental Policy. Her published work has examined Irish Modern Architecture, including research on St Brendan's Community School in Birr, published in 'InfraÉireann: Infrastructures and the Architectures of Modernity in Ireland' (edited by Gary A. Boyd and John McLaughlin) that provided the starting point for the Getty funded research on the school. She has been co-ordinating the 'Keeping It Modern' Conservation Management Plan project since its award in 2018. Aoibheann is a member of the RIAI and accredited in conservation at grade 3.
Thomas Pearson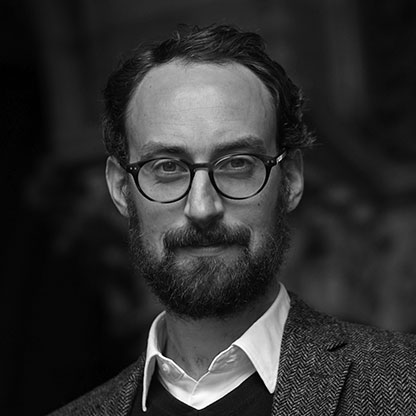 Thomas Pearson is a designer and heritage consultant at Arup, accredited with the Institute of Historic Building Conservation. He is based in York, with a team split between Yorkshire and London. His experience spans from medieval stonework to twentieth-century glazing. He sits on the national casework committees for the Georgian Group and the Twentieth Century Society, two of the UK's statutory heritage stakeholders. He has lectured at Docomomo and ASCHB, exhibited at the Royal Academy of Arts, and his work has received several conservation awards.
He led a project from 2011 to 2017 to replace the glazing on the Grade II* listed Engineering Building in Leicester, designed by James Stirling and James Gowan, and published a book about the project ("Diamond-tipped", available from the RIBA Bookshop and shop.le.ac.uk). He is now writing a Conservation Management Plan for the building with funding from the Getty Foundation.
Ellen Rowley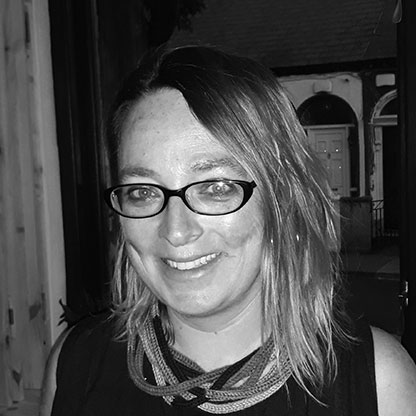 Educated at Trinity College Dublin and Cambridge University, Dr Ellen Rowley is an architectural and cultural historian, a teacher and a writer, with wide-ranging research interests around Ireland's built environment of the twentieth century. She is currently a Research Fellow in UCD (University College Dublin) School of Architecture, Planning and Environmental Policy where she is the teaching the M.Arch students and is engaged in the curatorial programme for Belfield 50 – UCD's celebration of its 1960s suburban campus, Belfield.
Ellen is interested in housing history, architectures of everyday life, the intersection of social histories and buildings, the place of the Catholic Church in Ireland's built environment, and architectural writing in the 1940s – 60s in Britain and Ireland. She has recently published her architectural history of Dublin housing, Housing, Architecture and the Edge Condition (Routledge, Taylor + Francis); as well as More Than Concrete Blocks, volumes 1 and 2 which are socio-cultural histories of Dublin's buildings from 1900 to 1972, commissioned by Dublin City Council. Volume 3 (1973-2000) is currently under production. Before that she was co-editor of the landmark Yale series, Art and Architecture of Ireland (Volume 4, Architecture 1600 – 2000, YUP/Royal Irish Academy, 2014). These histories are pioneering and so, she admits, there are mistakes. In 2017, Ellen was awarded Honorary Membership of the Royal Institute of Architects of Ireland, for services to Irish architecture.
Sponsors