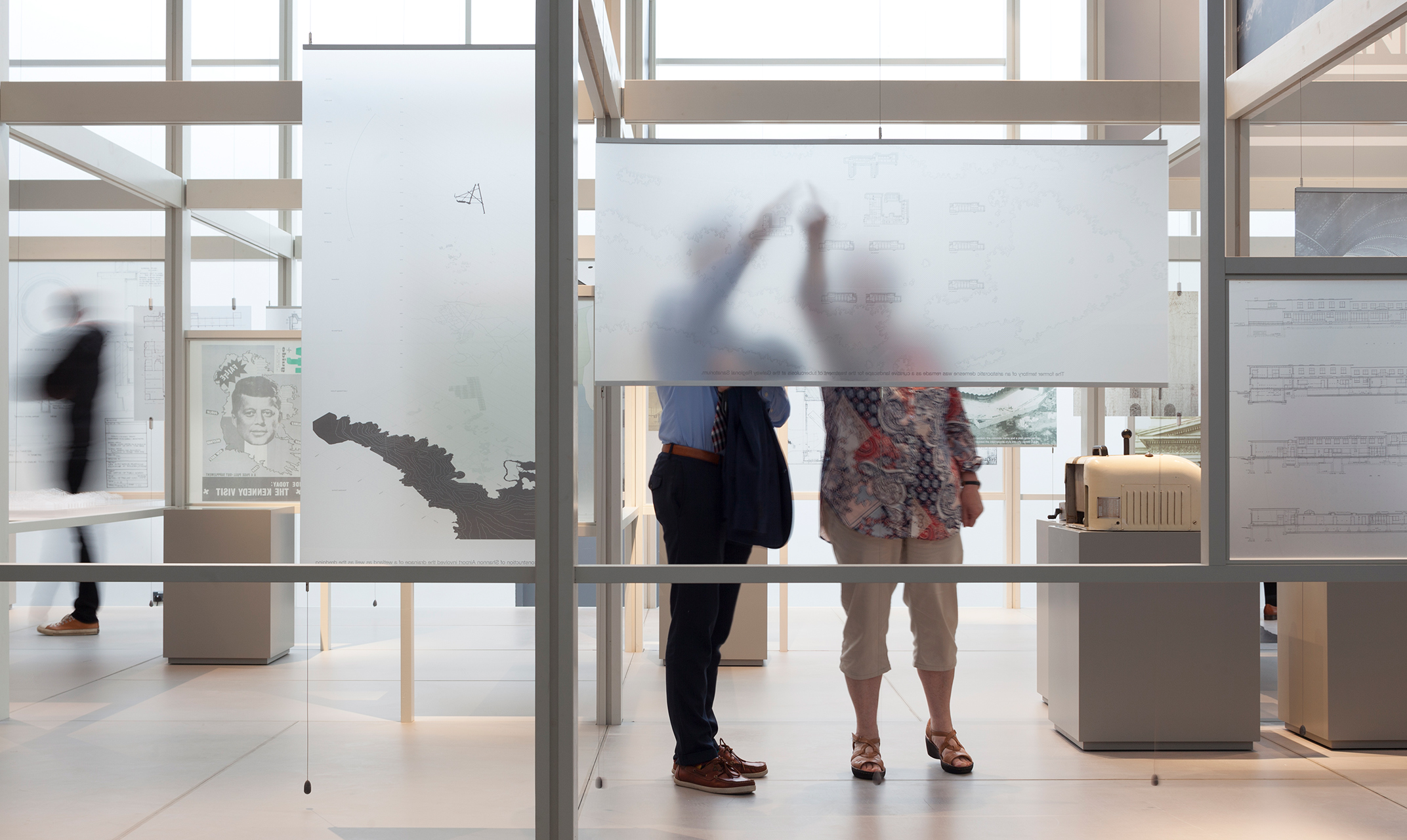 13 October – 12 November 2016
Earlsfort Terrace
Dublin
08 September – 01 October 2016
St Peter's Church
Cork
11 – 24 July 2016
Galway International Arts Festival Gallery
Galway
Making Ireland Modern describes architecture's role in transforming the physical and cultural identity of the new state through its intercession in the everyday lives of its population.
Making Ireland Modern expands on the successful research and exhibition of Infra-Éireann as Ireland's representation at the Venice Architecture Biennale in 2014. Involving a physical and conceptual expansion of the work, the pavilion has been reconfigured and extended, and the exhibition material expands and shifts to address a broad Irish audience. Staging this exhibition in Ireland in 2016 presents an opportunity for the public to celebrate the role of architecture and infrastructure in the construction of the Irish state at a particular moment of commemoration and cultural examination of our recent past.
Making Ireland Modern offers a discourse on architecture effected through a convergence of research, texts and the content, structure and organisation of a pavilion. In essence, it represents an embodied and diffused manifesto that seeks to reconnect with a lost tradition of modernism in Ireland. Placing architecture within a technological and cultural flow of national and international dimensions, it explores the operations of infrastructure in the making of modern Ireland at a range of scales from the detail design of objects to entire landscapes and other social and physical territories. The story of the decades between 1916 and 2016, of shifts made manifest in architecture and infrastructure, from the policies of economic protectionism to the embracing of the EEC, is one of the influx of technologies and cultural references into a small country on the edges of Europe – Ireland as both a launch-pad and testing ground for a series of aspects of designed modernity.
Photographs by Alice Clancy.